A Personal Training Career–Is it really worth it?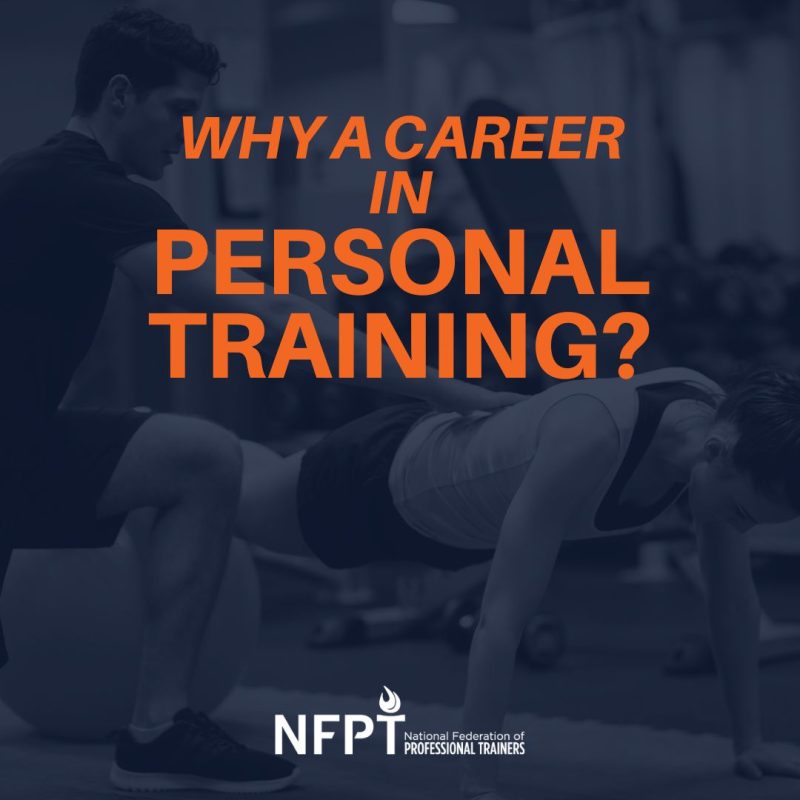 Why choose a career in personal training? The easier question to answer is, why not a career in personal training? A career as a certified personal trainer opens more doors than you might imagine initially. If you're wondering if a personal training career is right for you, or if it will lead you in a worthwhile direction, I want to talk about why it is and it will, if your passion is strong and your intentions sound.
When I first became certified in the early 2000's, I had no idea just how far my career in the health and exercise industry could or would take me, or the many ways in which my skills would grow or how powerful of an influence I could have over the people I would work with. Here's what you can anticipate getting started in the fitness industry.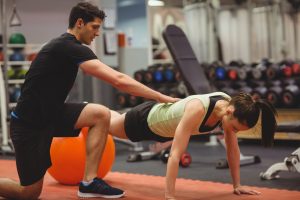 How a Personal Training Career Might Start
I entered the fitness industry with one certification and a bachelor's degree, and – honestly, no clue where to start. Disappointingly, I learned that the diploma was just a piece of paper – sans a compass and road map. So, I had to carve the path for myself – as we all do.
As you study to become a certified personal trainer, you learn about functional anatomy, exercise physiology, effective workout design, nutritional balance, recovery, as well as business and marketing concepts. Working as a personal trainer shortly after graduating, I learned that it was not about helping a client achieve a body-related goal (for them, it might have been); being a personal trainer ultimately is about helping a client uncover hidden strengths, improve vitality, elevate their self-confidence, and lead them in a direction that would help them find their life's harmony.
If you are considering taking the journey to becoming a certified personal trainer, here are 10 reasons why you should jump right into a personal training career. 
You will have an impact an entire human life – not just a physical goal.
It's a chance to be part of an amazing community of health and exercise professionals, where you continue to learn from one another.
You are uniquely positioned to help combat diet culture and educate your clients about healthful strategies and lifestyles.
This is a career that offers flexibility and creativity. You can work as an employee or own your own business. You can dabble in virtual training and coaching or adopt a hybrid model.
You're never board. This is a field that is driven by research and evidence and that is always changing. If you enjoy a dynamic option, this is for you.
Every day is different, and each client is unique. You have an opportunity to build lasting and meaningful relationships with everyone you serve.
The niche avenues are endless. You can continue to sharpen your skills and knowledge in multiple areas including cancer recovery, fitness nutrition, health coaching, kettlebell training, pre and postnatal fitness, active agers, etc.
Enjoy a high degree of job satisfaction. Nothing is more rewarding than working with someone on their goals to better themselves and their lifestyles AND we get the opportunity to witness that change.
The ability to partner with other allied health professionals is limitless. You can create workshops with dietitians, plan an injury prevention program with an athletic trainer, partner with physicians to provide better patient education about the benefits of movement, etc. You are only limited by how hard you are willing to work.
You can become an advocate. Health and exercise professionals are helping to change the landscape of patient care and disease risk prevention. This is where our power is.
Of course, there are downsides to every career, but I can't imagine many where the work you do daily doesn't feel like work – instead, it feels like progress, advocacy, and joy. Check out our NFPT Certified Personal Trainer option today to kickstart your personal training career!